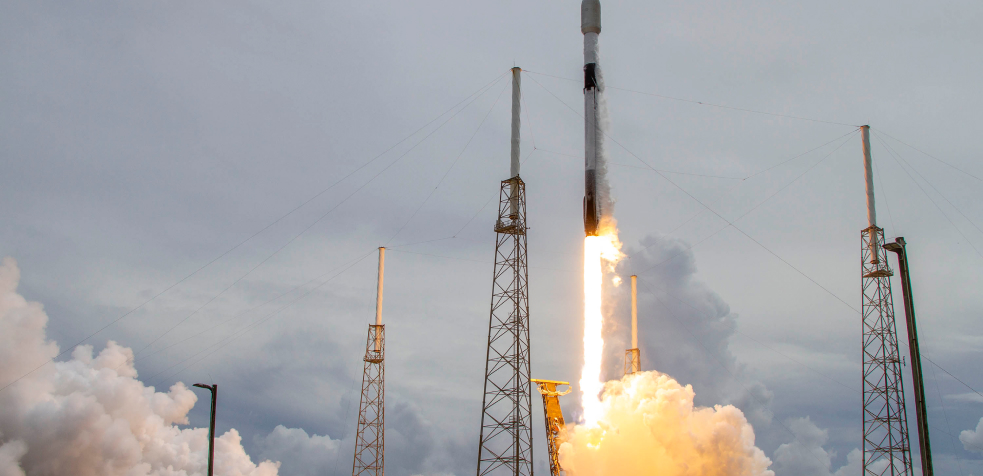 Padua – Stellar Project space technology startup, launches LaserCube Maiden Flight. The payload hosted on D-Orbit's ION Carrier has lifted off onboard SpaceX's Falcon 9 Transporter-2 Mission, on the 30th of June from the Space Launch Complex 40 (SLC-40) at Cape Canaveral, Florida.
LaserCube is a proprietary and patented miniature low-power, high-performance laser communication terminal. It has been explicitly designed for CubeSats and smallsats with a mass of 2 Kg fitting in 2 CubeSat units.
LaserCube features an independent and accurate pointing capability allowing throughput performance more than ten times higher than state-of-the-art radiofrequency solutions for small satellites and data transmission in downlink at a speed of 1 Gbit/s.
With its unprecedented properties, LaserCube will create business opportunities in the growing New Space Economy, including Earth Imagery, weather forecasting, global telecommunications and internet services, Internet of things (IoT), and Machine-to-machine (M2M).
LaserCube, as the optical telecommunication highway for small satellites, will deliver an unprecedented increase in space-borne data volume, communication security, and speed: another step towards accessible and affordable space technology for all.
After successfully completing the laboratory test on the ground, Stellar Project is ready to demonstrate and confirm the payload's functionality in orbit.
The payload is integrated onboard D-Orbit's ION Satellite Carrier (ION), the orbital transport vehicle of the space logistics company, which according to a test plan agreed with Stellar Project, will manage operations and collect all relevant data to complete the experiment.
The test will take place at 535 kilometers from Earth, during the 4 months following the launch to transmit all mission data to the ground. The in-flight demonstration will directly involve the Italian Space Agency ASI and its Laser Ranging Observatory, located at the Centre for Space Geodesy in Matera, in southern Italy.
LaserCube was developed with the collaboration of the University of Padua and the support of the Italian Space Agency and the European Space Agency as part of the ARTES program.
"We are very happy and proud to have accomplished the first part of this mission," said Alessandro Francesconi, co-founder, and CEO of Stellar Project. "This first step towards the efficient use of optical bandwidth in space will help reduce the existing asymmetry between terrestrial and space communication networks. Additionally, it will make space applications based on optical communications, which as of today are only accessible to large budget companies, affordable at low cost to small and medium-sized companies."
As the mission continues, Stellar Project is already planning more missions to follow by the first quarter of 2022.
About the Company:

Stellar Project – Bright Ideas for Light Satellites
Stellar Project is a space technology startup created in 2016 as a spin-off of the University of Padova, Italy, offering game-changing solutions for light satellites with a high degree of care towards space environmental sustainability.
Stellar Project aims to fill the gap in performances and capabilities between small satellites and large spacecraft, providing original and proprietary technology.
In 2016, Marco Ramadoro – space business entrepreneur – Alessandro Francesconi – space systems Professor at the University of Padua (Italy) – and Federica Fistarollo – lawyer and manager – started the Project united by shared values.
The vision behind the company is to join the global new space democratization, bringing together the best talented minds to create a space that allows the development of bright ideas into smart and light space products and services.
Stellar Project – Bright & Light
For more information, don't hesitate to get in touch with us.
Follow us on LinkedIn: https://www.linkedin.com/company/stellarproject/